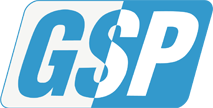 Gledhill Steel Products Inc.
5705 - 36 Street, Edmonton, Alberta T6B 3V8
Ph: 780.466.3904
Fax: 780.466.8634
Since 1973, We've become Western Canada's leader in Valve Actuation Mounting Hardware
Gledhill Steel Products Inc., an Edmonton-based machine shop, has been privately owned by Rick and Sharon Simpson since 1990. We currently employ 18 staff members; 10 of which have worked for Gledhill for over 10 years.
Our 10,000 square foot manufacturing shop is located in South Edmonton. Although our main specialty is Valve Actuation Mounting Hardware, we are still a custom machine shop and welding facility that works to close tolerances and specifications. We manufacture valve parts and other components for some of the major valve manufacturers and distributors.
Over the past 27 years, we have concentrated our manufacturing in Valve Actuation Mounting Hardware. With over 40,000 different applications in our drawing library, we've become known and trusted as one of Western Canada's leaders in Valve Actuation Mounting Hardware and Valve Actuation Design.
A large majority of our customers are located in Western Canada but our products are shipped all over the world. We welcome the opportunity to serve you in your manufacturing needs.