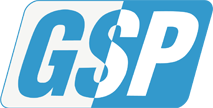 Gledhill Steel Products Inc.
5705 - 36 Street, Edmonton, Alberta T6B 3V8
Ph: 780.466.3904
Fax: 780.466.8634
Terms of Use
Cookies
Gledhill Steel Products Inc. utilizes cookies to store information about your visits to our website. The information collected and used in cookies is removed once your session has expired or when you close the browser window. Cookies allow us to make your experience on our website more dynamic and personal, and none of the information is shared with other users on the website.
External Site Links
Gledhill Steel Products Inc. provides links to other websites on the internet. Once you leave our website and visit another website linked from our website, you are then bound to and must abide by the rules and regulations of that website. Gledhill Steel Products Inc. does not guarantee the accuracy of the external links provided on any page within our website and any questions or comments regarding the external linked page must be directed to the rightful owners of that website.
IP Addresses and Logging of Personal Information
Our website utilizes forms that collect basic personal information. The personal information you provide to Gledhill Steel Products Inc. is not shared, and will not be shared at any time.
While using our website, you may encounter errors in functionality. If you do discover a problem, please notify us immediately so we can correct the problem. Please provide as much information as you can about what you were doing when the error occurred so that we can accurately pinpoint the problem.
Imagery and content on this website is owned by Gledhill Steel Products Inc., or it's clients, are copyrighted by the respective owners. Copying images from this website is strictly prohibited unless you have been granted permission from the respective owners.
If at any time you have questions about this policy or general comments about our website, please contact us.